Taxi Marko – the friendliest driver in Škofja Loka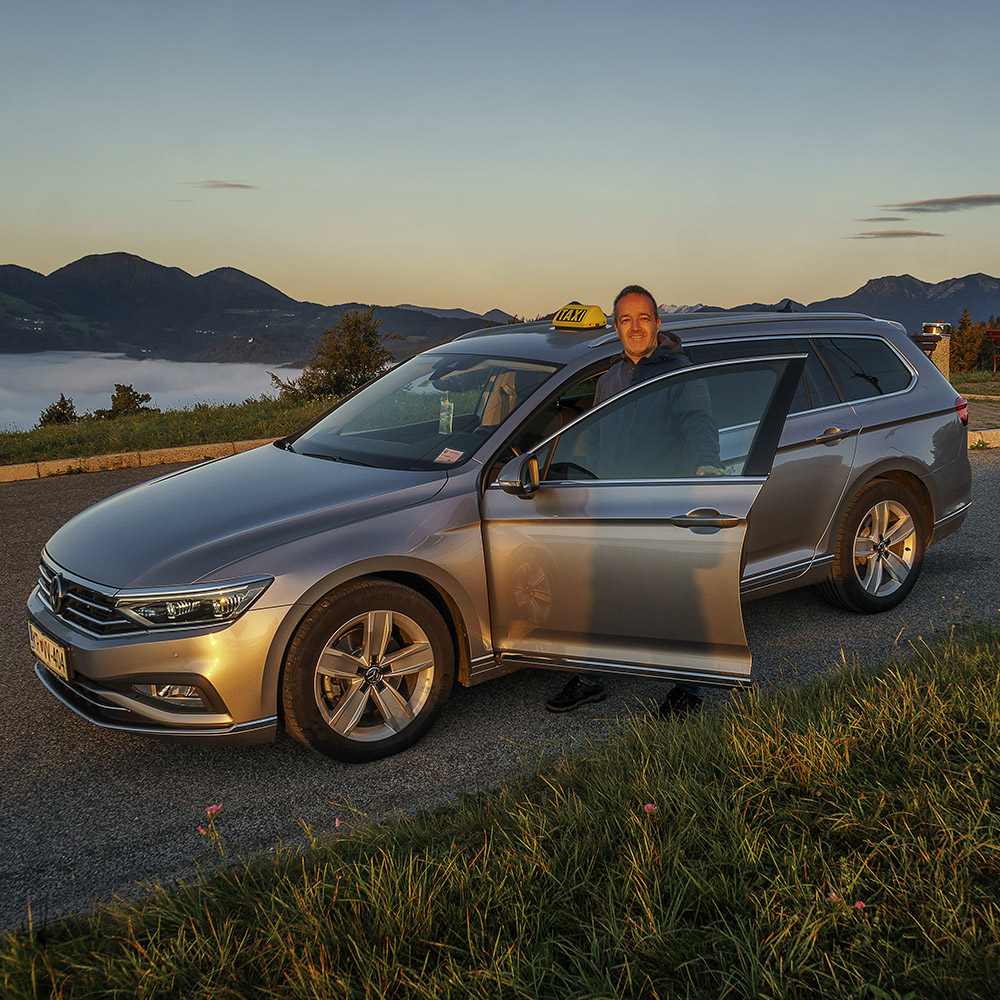 My name is Marko Oblak and I have been a professional taxi driver for 20 years – Taxi Marko
The desire of driving vehicles had been simmering in me since childhood. I kept looking towards the big trucks and marveling at the skills of their drivers. I could hardly wait to take the driving license and soon also its version for heavy trucks.  But the more I got to know the life of a professional truck driver, the more it became clear to me that this way of life is not for me. I slowly gave up the thought of heavy trucks, but the desire to drive remained.
I started with an afternoon driving; I drove a taxi as my second job. My first taxi vehicle was the Opel Astra. But the pace of dual job soon became too strenuous and I had to decide. I decided for my childhood love – driving a taxi. I founded the company Taxi Marko and I don't regret.
At first, most of my rides were concentrated on the night period, as there is no public transportation at the time. Also penalties for traffic offenses are high. Later there were more and more transports to work, airports, a medical center, or a hospital. I even drove the girl to kindergarten for a while. I still spend weekend nights behind the wheel, while from time to time during the week I even catch a asleep at night. You can find out more about my services here.
In all of my more than twenty-year career as a professional taxi driver, I've swapped four cars, driven more than a million kilometers, but never had a car accident. I must immediately knock on wood.
Volkwagen Passat Variant
For my taxi services, I use brand new Volkswagen Passat Variant 2.0 TDi, which is known as a spacious and comfortable means of transport in its class . You can feel its comfort on both long and short distances. Its interior equipment not only ensures the comfort of passengers at the highest level, but also a pleasant ambience. Among other things, high-quality seats and decorative elements also ensure quality driving time. Volkswagen Passat vehicles are extremely safe, with their carbon footprint and energy efficiency they also contribute to cleaner air and the environment in general.